0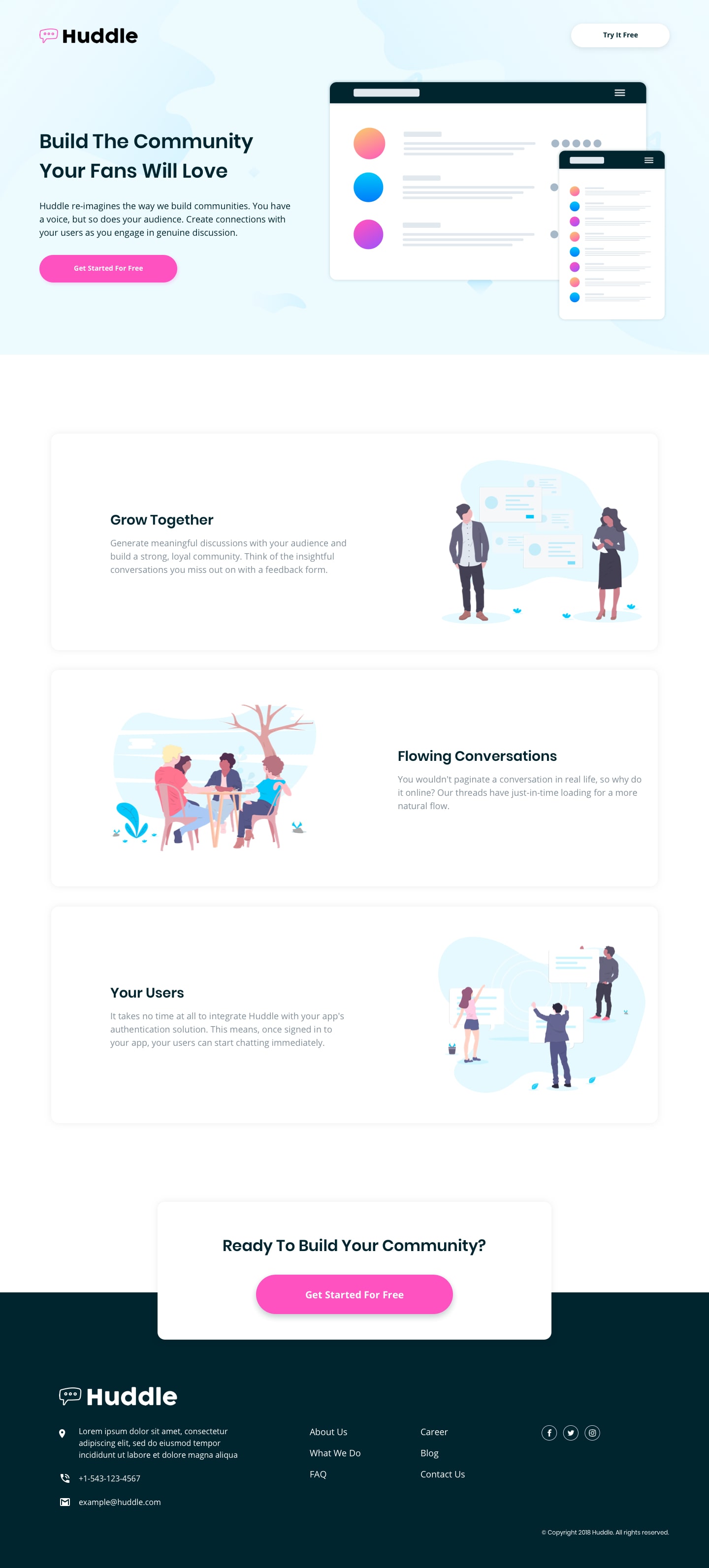 Huddle landing page with alternating feature blocks
Download the Sketch file (includes mobile and desktop designs)
Challenge
Brief
Your challenge is to build out this landing page from the designs provided in the starter code.
Download the starter code and go through the README.md file. This will provide further details about the project. The style-guide.md file is where you'll find colors, fonts, etc.
Keep your code as clean as possible. Be sure to use semantic HTML5 markup and reusable CSS classes.
Want some support on the challenge? Join our Slack community and ask questions in the help channel.
Getting started
Start the challenge
Download the starter code

Set up the project with version control (e.g. Git)

Read the README.md file and have a look around the project

Get colors, fonts etc from the style-guide.md file

Set up your project/file architecture however you want

Start coding!
Ideas to test yourself
Join our Slack community
Join over 1,000 people taking the challenges, talking about their code, helping each other, and chatting about all things front-end!
Subscribe to our newsletter
Stay up-to-date with new challenges, featured solutions, selected articles and Frontend Mentor latest news
Resources
Want some amazing front-end resources? Of course you do. Check out our curated list of (mostly) free resources for HTML, CSS, JavaScript and more.
Inverted Triangle CSS (ITCSS) is a great method for architecting your CSS code. If you're building medium to large projects, you might find it useful.

Visit website

A curated feed of front-end articles, questions and links.

Visit website

A great resource of CSS snippets to help speed up development time for some common styling cases.

Visit website
View all resources